MasterOpak

MasterOPAK
Development of high opacity polyethylene masterbatch
Titanium dioxide (TiO2) is the pigment traditionally used in white and colour opacifying masterbatches. This inorganic pigment is able to disperse light in an extremely efficient way, giving the materials in which it is dispersed a high opacity and whiteness. However its cost, despite being subject to constant fluctuations, is very high. This makes its replacement desirable, at least partially with alternative materials, but without jeopardizing the characteristics of the final product, namely colour, opacity, mechanical performance and stability.
The MasterOPAK project thus seeks the development of an innovative opacifying filler that allows for the partial replacement of titanium dioxide in masterbatch for thermally processed polyethylene products. This filler, consisting of hollow particles of thermosetting polymer will be developed and incorporated into masterbatch. The project focuses on a strong articulation between laboratory development and industrial validation, in order to ensure the viability of production and industrial use of the solutions found.
1.
Production of a white opacifying Masterbatch with a reduced TiO2 content
2.
Production of a blue opacifying Masterbatch

3.
Definition of the technical specifications

4.
Promotion and dissemination of results

5.
Prototype and pre-series production
Masteropak project provided relevant information, not only about the performance of PMV in LDPE opacification, but also about the current opacifying systems, based on the combination of TiO2 and Lithopone, an inorganic opacifying agent. PMVs have been shown to have an opacifying effect at least equivalent to that of Lithopone, however having a slightly high cost estimate. PMVs have also been shown to be able to opacify blue-pigmented products in combination with TiO2 without causing color lightening, which is considered a very promising aspect for further developments.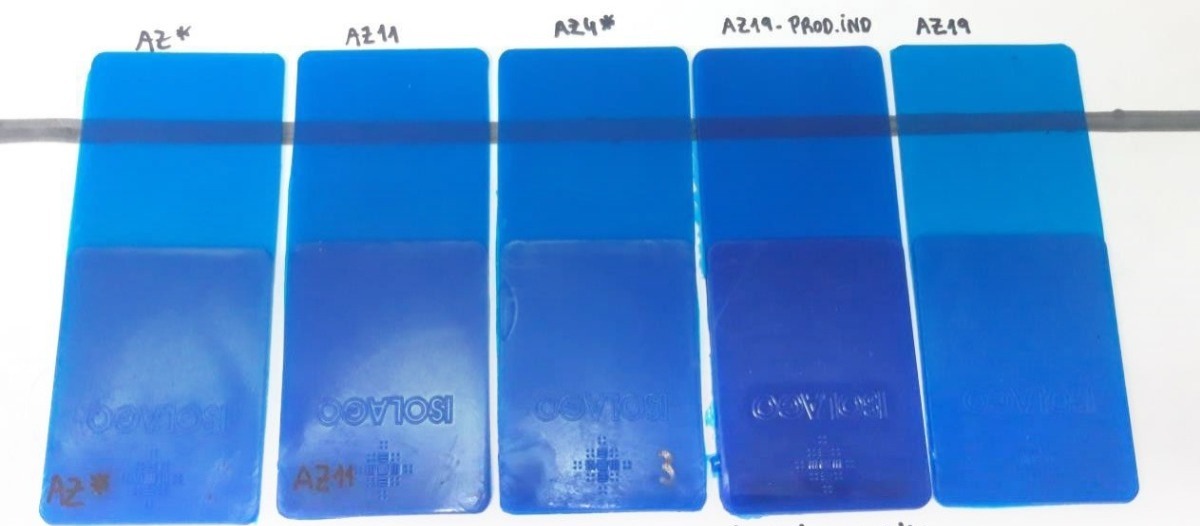 Technical Data Sheet
MasterOPAK – Development of high opacity polyethylene masterbatch
POCI-01-0247-FEDER-017820
Reinforce research, technological development and innovation
Isolago - Indústria de Plásticos, S.A. University of Porto, Polytechnic Institute of Viseu
29/11/2016
01/09/2016
31/08/2019
EUR 1 630 182.83
European Union financial support | FEDER
EUR 978 625.12
Beneficiary Entities


Cofinanced by