News
Feiplastic2015 - Feira Internacional do Plástico - São Paulo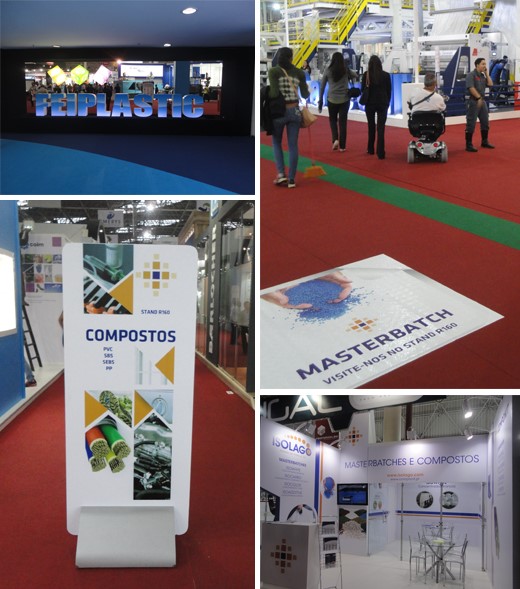 Located in the pavilion of Portugal - CEFAMOL, Indústria Portuguesa de Moldes and together with several national companies, Isolago/Componit was present at this crucial event for the ever-growing market that is Brazil and Latin America.
Our presence was noted as producers of Masterbatch and Compounds associated with Stand R 160, having generated a strong curiosity among industry professionals.
Considered the largest fair in Latin America, Feiplastic is one of the main fairs in the plastic industry to showcase trends, for launches and networking, bringing together the most important brands and attracting the main buyers from Brazil and the World. This fair is regarded an important business generating centre in the plastic production chain.
In Brazil, in addition to the major international suppliers, there is a well-developed set of local suppliers with great know-how, which makes our entry into this part of the globe very challenging.